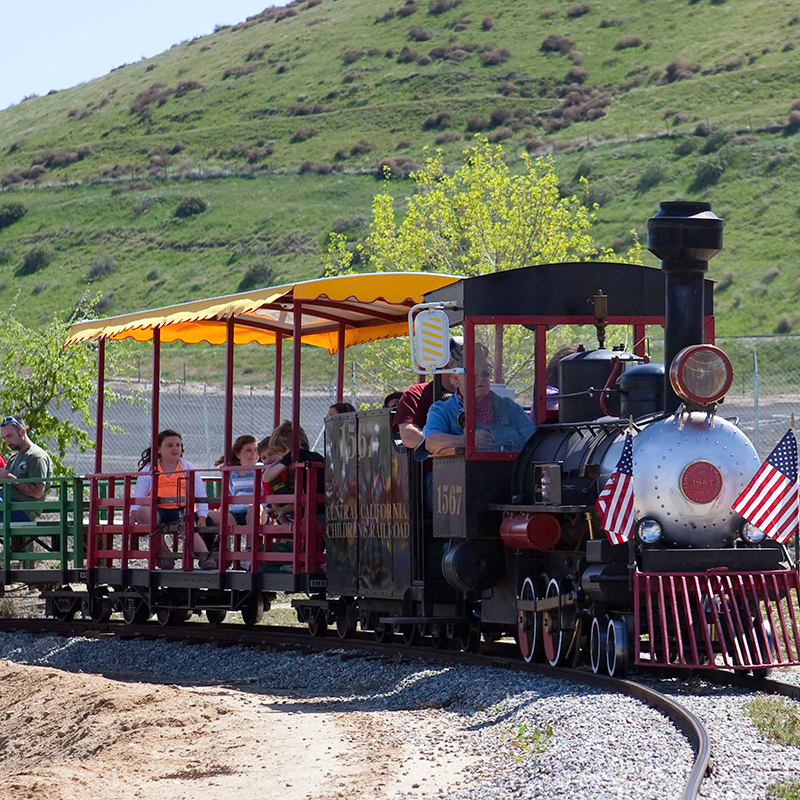 The Central California Children's Railroad is an all-volunteer train inspected and certified by the State of California (the same agency that regulates Disneyland and Knott's). The train weaves its way around the CALM grounds, with the scenic Kern County foothills as its backdrop. Volunteers build and maintain the Central California Children's Railroad so that kids young and old can enjoy this amazing addition to CALM!
Tickets for the Children's Railroad are $2 for unlimited rides. The train runs most weekends and special events.
Current train hours
The train is not running during normal business hours (9am-4pm) during the months of November and December.
NOTE: It WILL be running during the HolidayLights Events.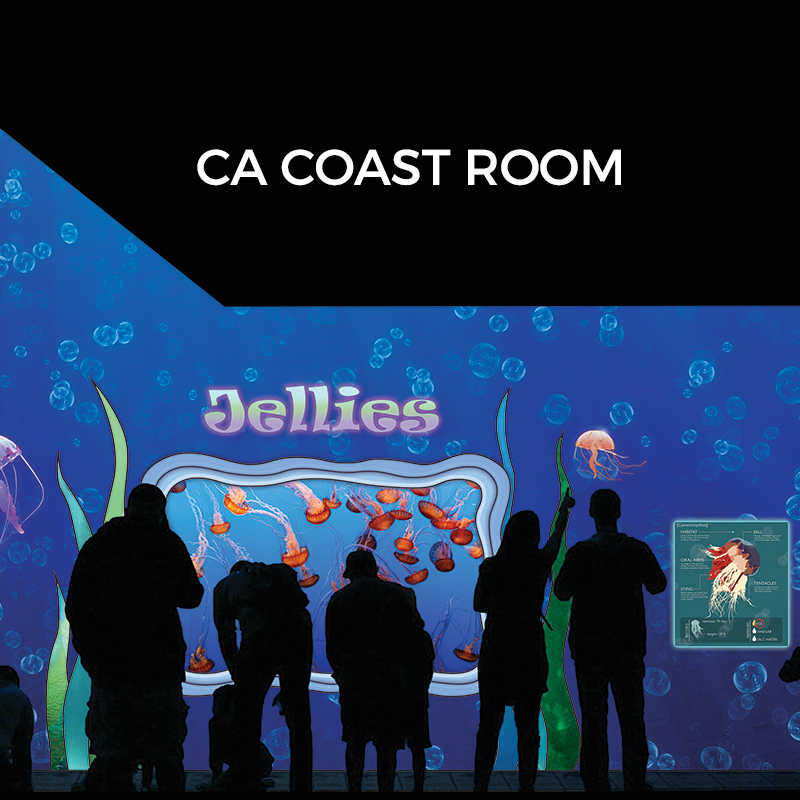 Located just off CALM's gift shop is an attraction called the California Coast Room. A 10-foot aquatic touch tank houses numerous sea creatures for guests to explore. Across the room, a separate moon jellyfish aquarium features a giant viewing window.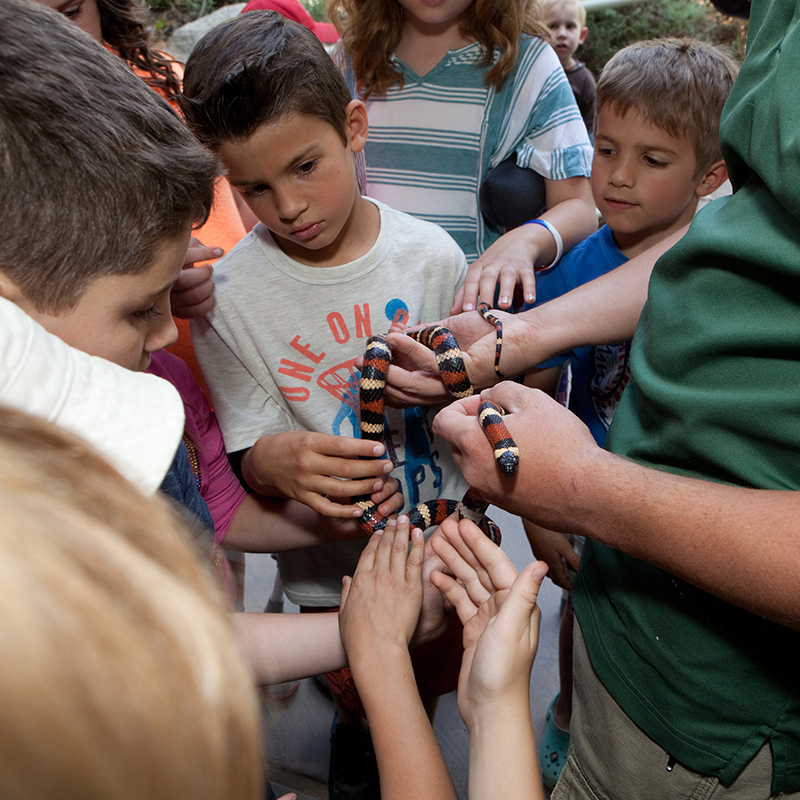 Stop by CALM's reptile house, just down the main walkway from CALM's gift store, to find a nice collection of snakes, lizards, frogs and invertebrates (animals without backbones). The reptile house is climate controlled to 78 degrees for the comfort of its ectothermic residents, or animals that is dependent on external sources of body heat.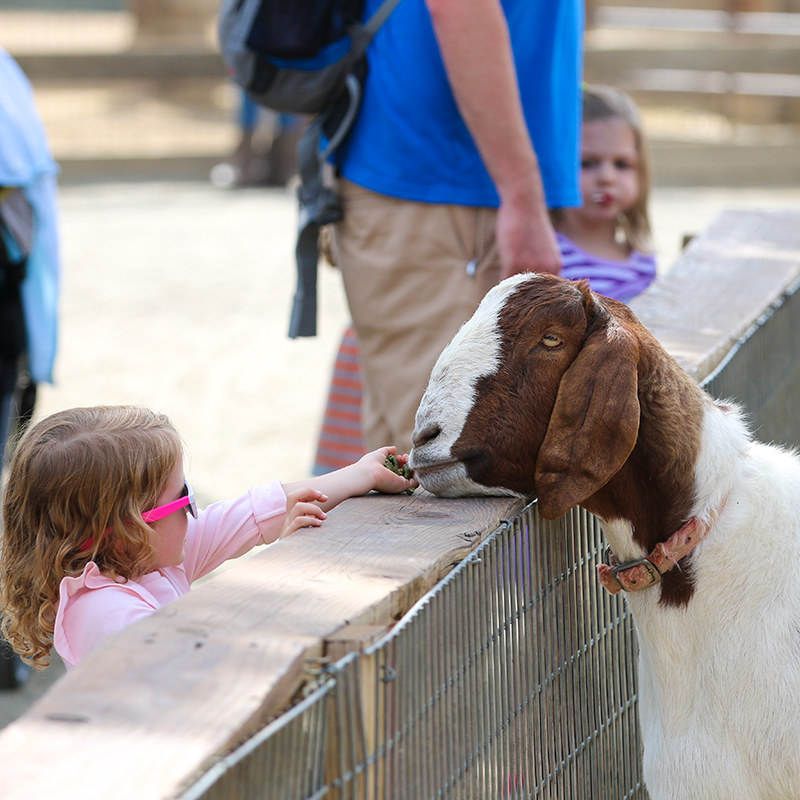 Domestic and farm animals like a rooster, a turkey, rabbits, a burro and a pony live here. Children are encouraged to observe the domestic animals as they come up to the fence and may touch and feel the lamb's wool and the goat's hair. Guests are encouraged to clean their hands at the sanitizer station on their way out.